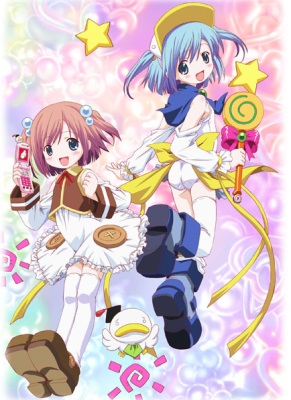 To tell the truth, this is not a new project. We planned to do this show 1 years ago. But because of many reasons, it has been stalling until now. The Vietnamese translator for this series is the owner of viet-trend. He graduated the Japanese faculty of the Foreign Languages University in Vietnam. Therefore, his level is much higher than me. But currently, he is very busy with his job. He's a salesperson. That's why you'll expect very slow releasing. Here are the details of our releases :
Source :
R2 DVD Rips by BR-RAWS
Video :
720x480 Anamorphic (16:9) 23.976fps
Audio :
LC AAC 2.0
Subs :
Styled ASS [English+Vietnamese]
Container :
MKV
The 1st episode is almost done. Here are some pics. Remember : these pictures are jpeg, so they do not show the true video quality of our release.